View thumbnails only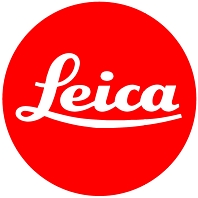 Although the company origins trace back to 1849, the real history of Leica cameras began when Oscar Barnack appeared at the Ernst Leitz Company offices in 1911 with his idea for a small 35mm camera. The first Leitz camera was produced in 1925. In 1988, the company split into several smaller companies, with Leica Camera GmbH taking over the manufacturing of cameras.
Detailed information about Leica (serial numbers, lens types, history etc) is available at CameraQuest and Pacific Rim Cameras web-sites.
If you are looking for the lens prices, check the Leica Lens Price Guide, or use M39 search to find other lenses manufactured with Leica screw mount.
| | | |
| --- | --- | --- |
| Leitz cameras: | Years of manufacture: | |
| C (Typ112) | 2013 | |
| C-LUX 1 | 2006 | |
| C-LUX 2 | 2007 | |
| C-LUX 3 | 2008 | |
| D-LUX | 2003 | |
| D-LUX (Typ 109) | 2014 | |
| D-LUX 2 | 2005 | |
| D-LUX 3 | 2006 | |
| D-LUX 4 | 2008 | |
| D-LUX 4 Safari | 2008 | |
| D-LUX 4 Titan | 2008 | |
| D-LUX 5 | 2010 | |
| D-LUX 6 | 2012 | |
| D-LUX 6 'Edition 100' | 2014 | |
| D-LUX 7 | 2018 | |
| Digilux | 1998-2002 | |
| Digilux 1 | 2002 | |
| Digilux 2 | 2003 | |
| Digilux 3 | 2006 | |
| Digilux 4.3 | 2000 | |
| Docuflex 35 | c1970s | |
| Doppel Leica (replica by Leitz) | 1935 | |
| Doppel Leica (replica) | 1935 | |
| Field Camera No.7 | c1910 | |
| Forster Surface Meter | c1938 | |
| Gun Camera No.9 | c1956 | |
| Hand Camera | c1902-1907 | |
| Helmut Schäfer Wetzlar | c1948 | |
| Kafilmca | 1932 | |
| Leica 0 Prototype 1 (original) | 1923-1924 | |
| Leica 110 Prototype | 1974 | |
| Leica 72 (Midland) | 1954-1957 | |
| Leica 72 (Wetzlar) | 1954-1957 | |
| Leica AF-C1 | 1989 | |
| Leica C1 | 2000 | |
| Leica C11 | 2000 | |
| Leica C2 | 2002 | |
| Leica C3 | 2002 | |
| Leica CL | 1973-1975 | |
| Leica CL '50 Jahre Leica' (50th Anniversary) | 1975 | |
| Leica CL Cut-Away | 1973-1975 | |
| Leica CL Dummy | 1973-1975 | |
| Leica CL Dummy (w/hand) | 1973-1975 | |
| Leica CL Everest Expedition outfit | 1973-1975 | |
| Leica CM | 2004 | |
| Leica CM 'SAMPLE' | 2003 | |
| Leica CM Zoom | 2004 | |
| Leica CM Zoom (prototype) | c2003 | |
| Leica Digilux 1 (sample) | c2001 | |
| Leica H | c1960 | |
| Leica I Mod A 'Calfskin' (Kalf Leather, bright) | 1930-1931 | |
| Leica I Mod A 'Capi Groningen' | c1930 | |
| Leica I Mod A 'Leih-Kamera' | 1925-1930 | |
| Leica I Mod A 'Snake Skin' | c1927 | |
| Leica I Mod A (3-digits Number) | 1925 | |
| Leica I Mod A (4-digits Number) | 1925-1930 | |
| Leica I Mod A (4-digits Number) close focus | 1925-1930 | |
| Leica I Mod A (4-digits Number) Feathered Arrows | c1927 | |
| Leica I Mod A (5-digits Number) | 1925-1930 | |
| Leica I Mod A (5-digits Number) close focus | 1925-1930 | |
| Leica I Mod A (Anastigmat, export) | 1925 | |
| Leica I Mod A (Anastigmat, upgraded) | 1925 | |
| Leica I Mod A (Anastigmat) | 1925 | |
| Leica I Mod A (Elmax, sn500-1000) | 1925-1926 | |
| Leica I Mod A (Elmax) | 1925-1926 | |
| Leica I Mod A (Elmax) 'Leih-Kamera' | 1929 | |
| Leica I Mod A (Hektor) | 1930 | |
| Leica I Mod A 'Calfskin' (Kalf Leather, dark) | 1925-1930 | |
| Leica I Mod A 'Calfskin' (Kalf Leather, suede, chequered) | 1925-1930 | |
| Leica I Mod A Luxus | c1925-1930 | |
| Leica I Mod A Luxus (black) | 1930 | |
| Leica I Mod A Luxus (replica) | 1930 | |
| Leica I Mod A Schnittmodell (Cutaway version) | c1930s | |
| Leica I Mod B Rädchen-Compur (DIAL SET) | 1926-1929 | |
| Leica I Mod B Ring-Compur (RIM SET, brass) | 1930 | |
| Leica I Mod B Ring-Compur (RIM SET) | 1926-1929 | |
| Leica I Mod C | 1930-1931 | |
| Leica I Mod C (Hektor) | 1930-1931 | |
| Leica I Mod C (non-standard mount) | 1930-1931 | |
| Leica I Mod C (Summar) | 1930-1931 | |
| Leica I Mod C (upgraded) | 1930-1931 | |
| Leica I Mod C Calfskin | 1931 | |
| Leica I Mod C Cut-Away | 1930-1931 | |
| Leica I Mod C Luxus | 1930-1931 | |
| Leica I Mod C Luxus (replica) | 1930-1931 | |
| Leica I Mod C outfit | 1930-1931 | |
| Leica I Mod C with Compur Elmar | 1930 | |
| Leica Ic | 1949-1951 | |
| Leica Ic (w/Leicavit) | 1949-1951 | |
| Leica Ic Mikr. Mont. | 1950 | |
| Leica Ic Post | 1949-1951 | |
| Leica Ic sharkskin | 1949-1951 | |
| Leica If (black dial) | 1952-1956 | |
| Leica If (left hand attachment) | 1952-1956 | |
| Leica If (red dial) | 1952-1956 | |
| Leica If Betriebskamera | 1952 | |
| Leica If Monte en Sarre | c1953 | |
| Leica If Royal Navy | 1951 | |
| Leica If Swedish Military (3 crowns, 250mm) | c1955 | |
| Leica If Swedish Military (3 crowns) | 1952-1956 | |
| Leica If Swedish POST | 1952-1956 | |
| Leica Ig | 1957-1960 | |
| Leica Ig (24x24, prototype) | c1956 | |
| Leica Ig (no low speed, no viewfinder) | 1957-1960 | |
| Leica Ig (w/Leicavit) | 1957-1960 | |
| Leica Ig (w/Visoflex) | 1957-1960 | |
| Leica Ig 'Repro' | 1957-1960 | |
| Leica Ig Betriebskamera | 1957-1960 | |
| Leica Ig Bundeswehr | 1957-1960 | |
| Leica Ig MS-HK2 'Swedish Military' | 1955 | |
| Leica Ig Post | 1957-1960 | |
| Leica Ig Self-Timer | 1957-1960 | |
| Leica Ig Siemens Microscope | 1957-1960 | |
| Leica II (Mod D) 'Luftschiff Dienst' | 1932 | |
| Leica II (Mod D) 'Royal Air Force' | 1936 | |
| Leica II (Mod D) (black, brass, tropen) | 1932-1948 | |
| Leica II (Mod D) (black, calfskin) | 1932-1948 | |
| Leica II (Mod D) (black, Rapido) | 1932-1948 | |
| Leica II (Mod D) (black) | 1932-1948 | |
| Leica II (Mod D) (black) 'S-T' | 1932-1948 | |
| Leica II (Mod D) (black) 'TIRANTY Paris' | c1932-1948 | |
| Leica II (Mod D) (chrome, w/motor) | 1932-1948 | |
| Leica II (Mod D) (chrome, wartime) | c1942-1944 | |
| Leica II (Mod D) (chrome) | 1932-1948 | |
| Leica II (Mod D) (chrome) 'N-L' | 1932-1948 | |
| Leica II (Mod D) (early I A upgraded, calfskin) | c1932-1948 | |
| Leica II (Mod D) (early I A upgraded) | 1932-1948 | |
| Leica II (Mod D) (last models) | 1947-1948 | |
| Leica II (Mod D) 'Royal Navy' | 1932-1948 | |
| Leica II (Mod D) Dummy | c1930s | |
| Leica II (Mod D) Elmax | 1932-1948 | |
| Leica II (Mod D) Hektor | c1932-1948 | |
| Leica II (Mod D) Luxus | 1932-1948 | |
| Leica II (Mod D) Schnittmodell (Cutaway version) | 1932-1948 | |
| Leica IIc | 1948-1951 | |
| Leica IIc Betriebskamera | 1948-1951 | |
| Leica IIc sharkskin | 1948-1951 | |
| Leica IIf (black dial) | 1951-1956 | |
| Leica IIf (red dial) | 1951-1956 | |
| Leica IIf (upgraded) | 1951-1956 | |
| Leica IIf (w/SABRE, 400 Telyt) | 1956 | |
| Leica IIf Betriebskamera | 1951-1956 | |
| Leica IIf Leitz-Eigentum | 1951-1956 | |
| Leica IIf sharkskin | 1932-1948 | |
| Leica IIg | 1938 | |
| Leica III (Mod.F) 'Explosion' | 1933-1939 | |
| Leica III (Mod.F) 'Leihkamera' | 1933-1939 | |
| Leica III (Mod.F) black | 1933-1939 | |
| Leica III (Mod.F) black nickel Hektor | 1933-1939 | |
| Leica III (Mod.F) black nickel Summar (rigid) | 1933-1939 | |
| Leica III (Mod.F) black Royal Air Force | 1933-1939 | |
| Leica III (Mod.F) black Tiranty Paris | 1933-1939 | |
| Leica III (Mod.F) black/chrome | 1933-1939 | |
| Leica III (Mod.F) chrome | 1933-1939 | |
| Leica III (Mod.F) chrome 'Stapo Düsseldorf' | 1933-1939 | |
| Leica III (Mod.F) chrome 'STAPO MÜNCHEN' | 1934 | |
| Leica III (Mod.F) chrome 'Stapo Regensburg' | 1939 | |
| Leica III (Mod.F) chrome (Arrow, German Army) | 1933-1939 | |
| Leica III (Mod.F) chrome 'Stapo Potsdam' | 1933-1939 | |
| Leica III (Mod.F) chrome outfit | 1933-1939 | |
| Leica III (Mod.F) chrome Tiranty Paris | 1933-1939 | |
| Leica III (Mod.F) Dummy | 1933-1939 | |
| Leica III (Mod.F) Dummy black | 1933-1939 | |
| Leica III (Mod.F) gold 'Maizenberg' | 1933-1939 | |
| Leica III (Mod.F) Luftwaffe/Heer | 1939 | |
| Leica III (Mod.F) prototype | 1932 | |
| Leica III (Mod.F) Schnittmodell (Cutaway version) | 1933-1939 | |
| Leica III (Mod.F) upgraded | 1933-1939 | |
| Leica III (Mod.F) with motor | 1933-1939 | |
| Leica IIIa (Mod G) 'Capi Groningen' | 1936 | |
| Leica IIIa (Mod G) 'Monte en Sarre' | 1950-1950 | |
| Leica IIIa (Mod G) black | 1935-1950 | |
| Leica IIIa (Mod G) chrome | 1935-1950 | |
| Leica IIIa (Mod G) chrome (Dummy) | 1935-1950 | |
| Leica IIIa (Mod G) chrome Betriebskamera | 1935-1950 | |
| Leica IIIa (Mod G) Half-Frame | 1935-1950 | |
| Leica IIIa (Mod G) Luftwaffen Eigentum | 1935-1950 | |
| Leica IIIa (Mod G) MOOLY | 1935-1950 | |
| Leica IIIa (Mod G) MOOLY Cut-Away | 1937 | |
| Leica IIIa (Mod G) outfit | 1935-1950 | |
| Leica IIIa (Mod G) Prototype | 1935 | |
| Leica IIIa (Mod G) Royal Air Force | c1938 | |
| Leica IIIa (Mod G) Royal Navy | c1937 | |
| Leica IIIa (Mod G) SCNOO | 1935-1950 | |
| Leica IIIa (Mod G) sharkskin | 1935-1950 | |
| Leica IIIa (Mod G) Syn | 1935-1950 | |
| Leica IIIa (Mod G) Syn 'Kripo Dortmund' | 1939 | |
| Leica IIIa (Mod G) Syn 'Kripo Linz' (outfit) | 1939 | |
| Leica IIIa (Mod G) Syn 'Leitz-Eigentum' | 1950 | |
| Leica IIIa (Mod G) Syn (chrome) | 1935-1950 | |
| Leica IIIa (Mod G) upgraded | 1935-1950 | |
| Leica IIIa (Mod G) w/Xenon 1.5 | 1935-1950 | |
| Leica IIIb (Mod G) 'DANA' (Allgemeine Nachrichtenagentur) | c1945 | |
| Leica IIIb (Mod G) 'Heer' | c1939 | |
| Leica IIIb (Mod G) 'W.H.' (Wehrmacht Heer) | c1940 | |
| Leica IIIb (Mod G) "M" (Kriegsmarine) | c1941 | |
| Leica IIIb (Mod G) "S-T" (Specialite Tiranty) | 1938-1946 | |
| Leica IIIb (Mod G) 'N-L' (Netherlands Odin) | 1938-1946 | |
| Leica IIIb (Mod G) black | 1938-1939 | |
| Leica IIIb (Mod G) chrome | 1938-1946 | |
| Leica IIIb (Mod G) Cut-Away | 1938-1946 | |
| Leica IIIb (Mod G) Luftwaffen Eigentum | 1938-1946 | |
| Leica IIIb (Mod G) military | 1938-1946 | |
| Leica IIIb (Mod G) Royal Air Force | 1938 | |
| Leica IIIb (Mod G) with MOOLY | 1938-1946 | |
| Leica IIIc | 1940-1951 | |
| Leica IIIc 'Display Model' | c1950 | |
| Leica IIIc 'E.förde' | 1942 | |
| Leica IIIc 'Monte en Sarre' | 1950 | |
| Leica IIIc 'P.A.I.' | 1942 | |
| Leica IIIc 'Royal Air Force' | 1940-1951 | |
| Leica IIIc 'Royal Navy' | c1941 | |
| Leica IIIc 'UNNRA' | 1946 | |
| Leica IIIc 'US Army' (Hektor) | 1946 | |
| Leica IIIc (prototype) | c1934 | |
| Leica IIIc (scientific) | 1951 | |
| Leica IIIc 'Eigentum der DENA' | c1946 | |
| Leica IIIc 'N-L' (Netherlands Odin) | 1940-1951 | |
| Leica IIIc Betriebskamera | 1940-1946 | |
| Leica IIIc black | 1940-1951 | |
| Leica IIIc black Heer | 1940-1946 | |
| Leica IIIc chrome Heer | 1940s | |
| Leica IIIc chrome Heer (w/MOOLY C) | 1941 | |
| Leica IIIc chrome W.H. (Rundbildkamera) | 1941 | |
| Leica IIIc Cut-Away | 1940-1946 | |
| Leica IIIc Gold plated | 1940-1946 | |
| Leica IIIc grey | 1940-1951 | |
| Leica IIIc grey 'Artl' | 1940-1951 | |
| Leica IIIc grey (w/MOOLY C) | 1940-1951 | |
| Leica IIIc K | 1940-1951 | |
| Leica IIIc K (chrome, SS-KBA) | c1942 | |
| Leica IIIc K (chrome) | c1943 | |
| Leica IIIc K (gray, w/MOOLY C) | 1943 | |
| Leica IIIc K (Hektor grey) | 1940-1946 | |
| Leica IIIc K German Navy, blue | 1940-1951 | |
| Leica IIIc K grey | 1940-1946 | |
| Leica IIIc K grey US Army | 1940-1946 | |
| Leica IIIc K Heer/Wehrmacht grey | 1940-1946 | |
| Leica IIIc K Heer/Wehrmacht grey 'SS-KB' | 1940-1951 | |
| Leica IIIc K Heer/Wehrmacht grey (fiducial, Hektor grey) | 1940-1946 | |
| Leica IIIc K Heer/Wehrmacht grey (fiducial) | 1940-1946 | |
| Leica IIIc K Heer/Wehrmacht grey (Rundbildkamera) | 1940-1946 | |
| Leica IIIc K Luftwaffen-Eigentum chrome | 1940-1946 | |
| Leica IIIc K Luftwaffen-Eigentum grey | 1940-1946 | |
| Leica IIIc Leitz-Eigentum | 1940-1946 | |
| Leica IIIc Leitz-Eigentum (black) | 1940-1946 | |
| Leica IIIc Luftwaffen-Eigentum chrome | 1940-1946 | |
| Leica IIIc Luftwaffen-Eigentum grey | c1940s | |
| Leica IIIc Marine | 1940-1946 | |
| Leica IIIc red curtain | 1940-1951 | |
| Leica IIIc sharkskin | 1940-1946 | |
| Leica IIIc sharkskin (prototype) | c1940 | |
| Leica IIId | 1940-1945 | |
| Leica IIId (w/MOOLY-C) | c1940-1945 | |
| Leica IIId Royal Air Force | 1951 | |
| Leica IIIf "Leica-Technik" | 1953 | |
| Leica IIIf (500000) | 1950s | |
| Leica IIIf (black dial) | 1950-1956 | |
| Leica IIIf (Leicavit) | 1950-1956 | |
| Leica IIIf (Midland, Leicavit) | c1953 | |
| Leica IIIf (red dial, self-timer, Midland) | 1952-1956 | |
| Leica IIIf (red dial, self-timer, Wetzlar) | 1954-1956 | |
| Leica IIIf (red dial, self-timer, Wetzlar) Betriebskamera | 1950-1956 | |
| Leica IIIf (red dial) | 1950-1956 | |
| Leica IIIf 'Henri Dumur' | 1950-1956 | |
| Leica IIIf 'Noca A/S' | 1950-1956 | |
| Leica IIIf 'UDB FNRJ' | 1951 | |
| Leica IIIf Betriebskamera | 1950-1956 | |
| Leica IIIf black (non-military) | 1950-1956 | |
| Leica IIIf Deutsches Reichs Patent 'K' | 1951 | |
| Leica IIIf Dummy | 1950-1956 | |
| Leica IIIf ELC Midland (Canadian) | 1952-1956 | |
| Leica IIIf Haber and Fink (turret) | c1951 | |
| Leica IIIf Italian Army (E.I. *) | 1950-1956 | |
| Leica IIIf Leitz-Eigentum | 1950-1956 | |
| Leica IIIf Monte en Sarre | 1950-1956 | |
| Leica IIIf outfit | 1950-1956 | |
| Leica IIIf sharkskin | 1950-1956 | |
| Leica IIIf Stemar | 1950-1956 | |
| Leica IIIf Stemar (Wetzlar) | 1953 | |
| Leica IIIf Swedish Military | 1956 | |
| Leica IIIf upgraded | 1950-1956 | |
| Leica IIIf US Army | 1950-1956 | |
| Leica IIIf with Compur Summicron | 1950-1956 | |
| Leica IIIg | 1957-1960 | |
| Leica IIIg Betriebskamera | 1958 | |
| Leica IIIg black | 1957-1960 | |
| Leica IIIg black (3 Crowns) | 1957-1960 | |
| Leica IIIg Bundeswehr | 1957-1960 | |
| Leica IIIg Dummy | 1957-1960 | |
| Leica IIIg First One (SN: 825001) | 1957 | |
| Leica IIIg Gold | 1957-1960 | |
| Leica IIIg Halbformat (half-format) | 1957-1960 | |
| Leica IIIg Midland | 1958 | |
| Leica IIIg olive | 1960 | |
| Leica IIIg Prototype | c1956 | |
| Leica IIIg Royal Air Force | c1957 | |
| Leica IIIg Schnittmodell (Cutaway version) | 1957-1960 | |
| Leica IIIg US Navy | c1957 | |
| Leica IIIg with Compur Summicron | 1957-1960 | |
| Leica IIIg with Leicavit | 1957-1960 | |
| Leica IIIg with Summicron (2/35mm) | 1957-1960 | |
| Leica IIIg with Summilux | 1957-1960 | |
| Leica KE-28B | c1960s | |
| Leica KE-7A | c1970s | |
| Leica KE-7A (Civilian) | 1972 | |
| Leica KE-7A (Elcan 2/66mm) | c1970s | |
| Leica KE-7A (M4-2) | 1978 | |
| Leica KE-7A Dummy | c1972 | |
| Leica KS-4 (prototype) | 1976 | |
| Leica O-Series (0 Series, pre-production) (2000) | 2000 | |
| Leica O-Series (0 Series, pre-production) (2004) | 2004 | |
| Leica O-Series (0 Series, pre-production) (flip-up viewfinder) | c1980 | |
| Leica O-Series (0 Series, pre-production) (tubular viewfinder) | c1980 | |
| Leica O-Series (0 Series) (1980) | 1980 | |
| Leica O-Series (0 Series) (2000) | 2000 | |
| Leica O-Series (0 Series) (2004) | 2004 | |
| Leica X-Ray | c1940s | |
| Leica X-Ray (NY) | c1940s | |
| Leica X-Ray Military | c1940s | |
| Leica-Gewehr (Rifle, New York, prototype) | 1937 | |
| Leica-Gewehr (Rifle) | c1930s | |
| Leicaflex | 1964-1968 | |
| Leicaflex 'Arbeitskamera 3' | 1964 | |
| Leicaflex 18x24 | 1962 | |
| Leicaflex black | 1964-1968 | |
| Leicaflex Demo | 1964-1968 | |
| Leicaflex Dummy | 1964-1968 | |
| Leicaflex Presentation Case | 1964-1968 | |
| Leicaflex Preseries | 1964 | |
| Leicaflex Prototype | 1966 | |
| Leicaflex Prototype (removable finder, w/motor) | c1965 | |
| Leicaflex Prototype (removable finder) | c1965 | |
| Leicaflex SL (prototype) | c1968 | |
| Leicaflex SL black | 1968-1974 | |
| Leicaflex SL black 'U.S. NAVY' | 1968-1974 | |
| Leicaflex SL black NASA | c1970 | |
| Leicaflex SL chrome | 1968-1974 | |
| Leicaflex SL Dummy | 1968-1974 | |
| Leicaflex SL Explosion | 1968-1974 | |
| Leicaflex SL MOT black | 1968-1974 | |
| Leicaflex SL MOT black (w/o motor) | 1968-1974 | |
| Leicaflex SL MOT black NASA | 1968-1974 | |
| Leicaflex SL Olympic | 1968-1974 | |
| Leicaflex SL Olympic (black) | 1972 | |
| Leicaflex SL Schnittmodell (Cutaway version) | 1968-1974 | |
| Leicaflex SL with Chrome Summicron | 1968-1974 | |
| Leicaflex SL2 | 1974-1976 | |
| Leicaflex SL2 50 Jahre (50th Anniversary, black) | 1975 | |
| Leicaflex SL2 50 Jahre (50th Anniversary) | 1974-1976 | |
| Leicaflex SL2 chrome | 1974-1976 | |
| Leicaflex SL2 MOT 50 Jahre (50th Anniversary) | 1975 | |
| Leicaflex SL2 MOT black | 1974-1976 | |
| Leicaflex SL2 MOT black (w/o motor) | 1974-1976 | |
| Leicina 8S | 1960 | |
| Leicina 8SV | 1964 | |
| Leicina 8V | 1960 | |
| Leicina Prototype | 1957 | |
| Leicina Special | 1972-1975 | |
| Leicina Super | 1969-1973 | |
| Leicina Super (transparent) | 1970 | |
| Leicina Super RT1 | 1970-1977 | |
| M 'Kinderlachen' | 2015 | |
| M Demo Case | c1968 | |
| M Edition 100 | 2014 | |
| M Edition 60 | 2014 | |
| M Edition 60 (Stainless Steel outfit) | 2014 | |
| M Monochrom | 2012 | |
| M Monochrom 'Drifter' | 2019 | |
| M Monochrom 'Leica Historica' | 2015 | |
| M Monochrom 'Meister Edition Berlin' | 2017 | |
| M Monochrom 'Stealth Edition' | 2018 | |
| M Monochrom (Leitzpark, chrome) | 2013 | |
| M Monochrom (pre-series) | 2013 | |
| M Monochrom (prototype) | c2012 | |
| M Monochrom (Ralph Gibson, 10760) | 2013 | |
| M Prototype | 1958 | |
| M Typ 240 | 2012 | |
| M Typ 240 'Edition 100' | 2014 | |
| M Typ 262 | 2015 | |
| M Typ 262 (red) | 2015 | |
| M-A (Type 127) | 2014 | |
| M-A 'Edition 100' (pre-series) | 2014 | |
| M-A Hammertone (Type 127) | 2016 | |
| M-E 'Kinderlachen' | 2015 | |
| M-E Typ 220 | 2012 | |
| M-P 'Correspondent' | 2015 | |
| M-P 'Panda' | 2016 | |
| M-P 'Titan' (2016, set) | 2016 | |
| M1 | 1959-1964 | |
| M1 'Royal Danish Navy' | 1959 | |
| M1 'Special Fitting' | 1959 | |
| M1 'Wolf Set' (endoscopy) | 1959-1964 | |
| M1 Bundeseigentum Olive | 1959-1964 | |
| M1 grey | 1959-1964 | |
| M1 no Type | 1959-1964 | |
| M10-P 'ASC 100' | 2019 | |
| M10-P 'Bold Grey' (prototype) | 2018 | |
| M10-P 'Edition Zagato' | 2018 | |
| M10-P 'Edition Zagato' (prototype) | 2018 | |
| M10-P 'Safari' | 2018 | |
| M2 'N.I.R.R' | 1962 | |
| M2 "Leitz Eigentum" | 1957-1967 | |
| M2 (black, button rewind, Leicavit MP) | 1957-1967 | |
| M2 (black, button rewind) | 1957-1967 | |
| M2 (black, lever rewind, Leicavit MP) | 1957-1967 | |
| M2 (black, lever rewind) | 1957-1967 | |
| M2 (chrome, button rewind, self-timer) | c1959 | |
| M2 (chrome, button rewind) | 1957-1967 | |
| M2 (chrome, lever rewind, Leicavit MP) | 1957-1967 | |
| M2 (chrome, lever rewind, Midland) | 1960 | |
| M2 (chrome, lever rewind) | 1957-1967 | |
| M2 'Israeli Army' | 1965 | |
| M2 Betriebskamera | 1957-1967 | |
| M2 black | 1957-1967 | |
| M2 Cut-Away | c1957 | |
| M2 Display (oversize model) | 1957-1967 | |
| M2 Dummy | 1957-1967 | |
| M2 Explosion | 1957-1967 | |
| M2 German Army (Bundeswehr) | 1957-1967 | |
| M2 Gold | 1957-1967 | |
| M2 grey | 1960 | |
| M2 grey (Betriebskamera) | 1960 | |
| M2 Midland (Canadian) | 1957-1967 | |
| M2 Motorcoupled | 1957-1967 | |
| M2 NASA | 1965 | |
| M2 New York Motor | 1957-1967 | |
| M2 New York Motor (black) | 1957-1967 | |
| M2 Schnittmodell (Cutaway version) | 1957-1967 | |
| M2-M | c1967 | |
| M2-M (w/motor) | c1967 | |
| M2-R | 1957-1967 | |
| M2-R (black) | 1957-1967 | |
| M2S | 1966 | |
| M3 'AERONAUTICA MILITARE' | c1963 | |
| M3 'British Army' | 1957 | |
| M3 'lens testing' | 1954-1966 | |
| M3 'LUFTFORSVARET' | 1964 | |
| M3 'Chrom-Muster 2' | c1954 | |
| M3 'Leitz Eigentum' | 1954-1966 | |
| M3 'Noca A/S' | 1954-1966 | |
| M3 'Royal Dutch Marine' | c1966 | |
| M3 Betriebskamera | 1954-1966 | |
| M3 Betriebskamera (M2, encrypted) | c1957 | |
| M3 Betriebskamera (MP, Leicavit) | c1958 | |
| M3 black paint | 1954-1966 | |
| M3 black paint (Double Stroke) | 1954-1966 | |
| M3 black paint (Leicavit MP) | 1964 | |
| M3 chrome (1000000) | 1960 | |
| M3 chrome (early, corner) | c1954 | |
| M3 chrome (early, no corner) | c1954 | |
| M3 chrome (early, No.1) | 1954 | |
| M3 chrome (Single Stroke) | 1954-1966 | |
| M3 chrome Bundeswehr | 1968 | |
| M3 chrome Double Stroke | 1954-1966 | |
| M3 chrome Experimental | 1954-1966 | |
| M3 chrome Midland (Canadian) (ELC) | 1954-1966 | |
| M3 chrome United Nations | 1954-1966 | |
| M3 Cut-Away | 1954-1966 | |
| M3 Display | c1960 | |
| M3 Dummy (attrape) | 1954-1966 | |
| M3 gold | 1956 | |
| M3 grey Bundeswehr | 1954-1966 | |
| M3 olive Bundeseigentum | 1955-1958 | |
| M3 olive Bundeseigentum (outfit) | 1959 | |
| M3 olive Bundeswehreigentum | 1954-1966 | |
| M3 Prototype | c1952-1953 | |
| M3 Prototype (dummy) | 1948 | |
| M3 Prototype Cut-Away | c1953 | |
| M3 Schnittmodell (Cutaway version) | 1954-1966 | |
| M3 Technik | 1954 | |
| M3-P (chrome, 0.95 Noctilux, special edition) | 2011 | |
| M3D | 1955 | |
| M3D 'David Douglas Duncan' | 2014 | |
| M3D-100 | 2016 | |
| M3J (black paint, 2006) | 2006 | |
| M4 'French Airforce' | c1971 | |
| M4 'U.S. Navy' | 1971 | |
| M4 (olive-green, BUNDESWEHR) | c1974-1975 | |
| M4 black | 1967-1975 | |
| M4 black 'Ernst Leitz Canada' | 1967-1975 | |
| M4 black 50 Jahre (50th Anniversary) | 1975 | |
| M4 black paint | 1967-1975 | |
| M4 black paint (w/Leicavit MP) | 1967-1975 | |
| M4 black paint 'Sveriges Radio' | 1967-1975 | |
| M4 black/chrome | 1967-1975 | |
| M4 chrome | 1967-1975 | |
| M4 chrome 'Ernst Leitz Canada' | 1967-1975 | |
| M4 Cut-Away | 1967-1975 | |
| M4 Dummy | 1967-1975 | |
| M4 Elcan UW | 1971 | |
| M4 MOT (M4-M, Fundus) | 1970 | |
| M4 MOT (M4-M, Leicavit MP) | 1967-1975 | |
| M4 MOT (M4-M, w/motor) | 1967-1975 | |
| M4 MOT (M4-M, w/o motor) | c1970 | |
| M4 Presentation Case | c1967 | |
| M4 Prototype | c1966 | |
| M4-2 | 1978-1980 | |
| M4-2 (pre-series) | 1977 | |
| M4-2 'Panda' | 1978-1980 | |
| M4-2 'Safari' Prototype | 1977 | |
| M4-2 black | 1978-1980 | |
| M4-2 Cut-Away | 1978 | |
| M4-2 Gold | 1979 | |
| M4-M DA | 1969 | |
| M4-P | 1981-1987 | |
| M4-P '1913-1983' (70th Anniversary) | 1983 | |
| M4-P black | 1981-1987 | |
| M4-P black Winder M | 1981-1987 | |
| M4-P Dummy | 1981-1987 | |
| M4-P Elfenbein | 1981-1987 | |
| M4-P Everest | 1981-1987 | |
| M4-P half-frame | c1978 | |
| M4-P M4-2 winder | 1981-1987 | |
| M5 | 1971-1975 | |
| M5 'FM' | c1975 | |
| M5 (1992) | 1992 | |
| M5 50 Jahre (50th Anniversary) | 1971-1975 | |
| M5 black | 1971-1975 | |
| M5 black 50 Jahre (50th Anniversary) | 1971-1975 | |
| M5 black Dummy | 1971-1975 | |
| M5 Dummy | 1971-1975 | |
| M5 Polyphoto | 1971-1975 | |
| M5 Pre-series | 1971 | |
| M5 Prototype | c1970 | |
| M5 Prototype (black) | c1970 | |
| M5 Schnittmodell (Cutaway version) | 1971-1975 | |
| M5-automatic (Prototype) | c1969 | |
| M6 | 1984-1998 | |
| M6 'Ein Stück Leica' (chrome) | 1996 | |
| M6 'foto magazin 50 Jahre' | 1999 | |
| M6 'Hungary 1939-1999' | 1999 | |
| M6 'Leica Schule Wetzlar 85' | 1985 | |
| M6 'Sultan of Brunei' Platinum | 1996 | |
| M6 '150 Jahre Optik' | 1999 | |
| M6 '150 Jahre Photographie' | 1989 | |
| M6 'Benelux' | 1996 | |
| M6 'Bruckner' Platinum | 1996 | |
| M6 'Bundeseigentum' | 1984-1998 | |
| M6 'Colombo 92' | 1992 | |
| M6 'Demo Unit for Polyphoto S.p.A.' | 1984-1998 | |
| M6 'Ein Stück Leica' | 1996 | |
| M6 'Golden Dragon' | 1995 | |
| M6 'Historica' | 1995 | |
| M6 'Jaguar XK' | 1998 | |
| M6 'King of Thailand' (Bhumibol) | 1995 | |
| M6 'LHSA 25 Years' | 1993 | |
| M6 'Nihon Siber Hegner' | 1990 | |
| M6 'Partner-Aktion' | 1996 | |
| M6 'Queen Elizabeth' | 1986 | |
| M6 'Royal Photographic Society' | 1994 | |
| M6 'Royal Wedding' | 1995 | |
| M6 'Royal-Foto' | 1993 | |
| M6 'Royal-Foto' (black) | 1993 | |
| M6 'Schmidt Centenary' | 1996 | |
| M6 'Sheikh Al-Thani' | 2002 | |
| M6 'Sultan of Brunei, Diamond' | 1996 | |
| M6 'Sultan of Brunei' | 1994-1995 | |
| M6 'Year of the Rooster' | 1993 | |
| M6 A (M7) Prototype | 2002 | |
| M6 black | 1984-1998 | |
| M6 black (pre-series) | 2002 | |
| M6 Cut-Away | 1984-1998 | |
| M6 Dummy | 1984-1998 | |
| M6 Electronic (prototype) | c1979 | |
| M6 Panda | 1992-1994 | |
| M6 Panda 'sh 125th Anniversary' | c1990s | |
| M6 pre-production | c1970 | |
| M6 Titan | 1992 | |
| M6 Titan (brown ostrich) | 1997 | |
| M6 Titan (brown) | 2001 | |
| M6 Traveller Set | 1994 | |
| M6 TTL .50 black | 1998-2002 | |
| M6 TTL .58 black | 2002 | |
| M6 TTL .58 chrome | 2002 | |
| M6 TTL .72 black | 1998-2002 | |
| M6 TTL .72 black 'Mack' | 1999 | |
| M6 TTL .72 black 'Test the Best' | 1999 | |
| M6 TTL .72 black paint 'Millenium' | 2000 | |
| M6 TTL .72 chrome | 1998-2002 | |
| M6 TTL .72 chrome 'HANSA' | 2001 | |
| M6 TTL .72 Titanium | 2001 | |
| M6 TTL .85 'Oeresundsbron' | 2000 | |
| M6 TTL .85 black | 1998-2002 | |
| M6 TTL .85 black 'BOSTON UNIVERSITY' | 1998 | |
| M6 TTL .85 black 'Dragon 2000' | 2000 | |
| M6 TTL .85 black 'ICS' | 2000 | |
| M6 TTL .85 chrome | 1999-2002 | |
| M6 TTL .85 Safari (Millenium) | 2000 | |
| M6 TTL '1984-2002' (The last 999) | 2002 | |
| M6 TTL 'LHSA' | 2000 | |
| M6A (M7 prototype) | c2002 | |
| M6G (chrome, black, titan) | 1990-1992 | |
| M6J "40 Jahre M" (40th Anniversary, black) | 1994 | |
| M6J '40 Jahre M' (40th Anniversary) | 1994 | |
| M7 "Betriebskamera US" | 2002 | |
| M7 "Edition Hermes" | 2009 | |
| M7 "Lisle-Kelco" | 2002 | |
| M7 'Betriebskamera' | 2002 | |
| M7 0.58 black | 2002 | |
| M7 0.72 black | 2002 | |
| M7 0.72 black 'Camera Scandinavia' | 2002 | |
| M7 0.72 black 'Test Camera Austria' | 2002 | |
| M7 0.72 black 'Test Camera Canada' | 2002 | |
| M7 0.72 black 'Test Camera Germany' | 2002 | |
| M7 0.72 black 'Test The Best' | 2002 | |
| M7 0.72 black 'Test Camera Belgium' | 2002 | |
| M7 0.72 black 'Test Camera the Netherlands' | 2002 | |
| M7 0.72 chrome | 2002 | |
| M7 0.85 black | 2002 | |
| M7 a la carte | 2004 | |
| M7 Cut-Away | 2002 | |
| M7 prototype (black) | 2000 | |
| M7 prototype (chrome) | 2000 | |
| M7 Scandinavia | 2002 | |
| M7 Titanium (50th years anniversary, 3-lens kit) | 2004 | |
| M7 Titanium (50th years anniversary) | 2004 | |
| M7 Titanium (9/11 Memorial) | 2005 | |
| M8 (black chrome) Presentation | 2006 | |
| M8 (black) | 2006 | |
| M8 (chrome) | 2006 | |
| M8 (prototype) | c2005 | |
| M8 (serial number 3100000) | 2008 | |
| M8 (White Edition) | 2009 | |
| M8.2 | 2008 | |
| M8.2 (Safari Edition) | 2009 | |
| M8.2 (White Edition) | 2009 | |
| M9 | 2009 | |
| M9 (black) | c2009 | |
| M9 P Prototype black | 2011 | |
| M9 Prototype black | 2008 | |
| M9 Prototype chrome | 2009 | |
| M9 Prototype steel-gray | 2008 | |
| M9 Prototype titan | 2009 | |
| M9 Titan | 2010 | |
| M9-P | 2011 | |
| M9-P 'Meisterstück' | 2012 | |
| M9-P (black) | 2011 | |
| M9-P (chrome, 0.95 Noctilux, special edition) | 2011 | |
| M9-P Hammertone | 2011 | |
| M9-P Hermes | 2012 | |
| M9-P Hermes (prototype) | 2011 | |
| MA4A (microphotography) | c1890 | |
| MD | 1965-1966 | |
| MD (Gray Hammertone w/Visoflex) | 1964 | |
| MD Post | 1965-1966 | |
| MD-1 black | 1965-1966 | |
| MD-2 black | 1965-1966 | |
| MD-2 black Post | 1965-1966 | |
| MD-22 'Betriebskamera' | 1983 | |
| MDa | 1966-1975 | |
| MDa 'Wolf Set' (endoscopy) | 1966-1975 | |
| MDa French-Post | 1966-1975 | |
| MDa MOT | 1970s | |
| MDa NL-Post | 1966-1975 | |
| MDa Post | 1966-1975 | |
| MDa Post 24x27 | 1966-1975 | |
| Microscope Camera | c1895 | |
| Microscope Camera (MAKAM) | c1930 | |
| Mifilmca | 1927 | |
| Mini | c1990s | |
| Mini 3 | 1996-1997 | |
| Mini II | c1975 | |
| Mini III | 1996-1997 | |
| Mini Zoom | 1993 | |
| Minilux | 1995 | |
| Minilux "Tintin" | 1997 | |
| Minilux 'Hong Kong 97' | 1997 | |
| Minilux DB exclusive | c1997 | |
| Minilux Reise-Set Titan | 1995 | |
| Minilux Zoom | 1995 | |
| Minilux Zoom Bogner | 1995 | |
| Minilux Zoom Titan | 1995 | |
| Minolta CL | 1973-1975 | |
| Moment | c1905-1907 | |
| Monorail | 1905 | |
| MP | 1956-1957 | |
| MP '1945-2005 ROK' | 2005 | |
| MP '1949-2009 PRC' | 2009 | |
| MP 'Meister Edition Berlin' | 2017 | |
| MP 'Republic of China Centennial Limited Edition' | 2012 | |
| MP 'Terry O'Neill' | 2018 | |
| MP "anthracite kit" | 2003 | |
| MP (2003) | 2003 | |
| MP 'Edition Hermes' | 2003 | |
| MP 'LHSA' Hammertone | 2003 | |
| MP 'LHSA' Hammertone (w/Leicavit) | 2003 | |
| MP 2 | 1958 | |
| MP 2 black | 1958 | |
| MP 3 'LHSA Special Edition' (set) | 2005 | |
| MP 3 (LHSA) black | 2005 | |
| MP 3 (LHSA) black (set) | 2005 | |
| MP 6 black | 2002 | |
| MP 6 chrome (prototype) | 2002 | |
| MP Betriebskamera | 1956-1957 | |
| MP black | 1956-1957 | |
| MP black (2003, w/Leicavit) | c2003 | |
| MP black (2003) | 2003 | |
| MP black (2003) Betriebskamera | 2003 | |
| MP black (converted M3) | c1962 | |
| MP black (no.2) | 1956 | |
| MP Prototype (black) | c2003 | |
| MP Prototype (chrome, M3) | c1955-1956 | |
| MP Prototype (chrome, M6 TTL) | c2003 | |
| MP Prototype (chrome) | c2003 | |
| MP SP (chrome) | 1956-1957 | |
| MP Titanium | 2008 | |
| MS | 1961 | |
| Oberflächenmessgerät (Surface measuring) | 1949 | |
| Oleyo | 1935 | |
| Q (Typ 116) | 2015 | |
| R-E | 1990-1994 | |
| R-E 'Pro 28 special set' | 1990-1994 | |
| R-E Olympische (1992) | 1992 | |
| R3 | 1976-1979 | |
| R3 'Oskar Barnack' Gold | 1979 | |
| R3 Aztec | 1978 | |
| R3 Aztec Set | 1978 | |
| R3 black | 1976-1979 | |
| R3 black Dummy | 1976-1979 | |
| R3 MOT | 1979 | |
| R3 MOT 'Testcamera' | 1978 | |
| R3 MOT Electronic LHSA | 1978 | |
| R3 MOT Explosion | 1979 | |
| R3 MOT Gold | 1979 | |
| R3 MOT red | 1979 | |
| R3 Safari | 1977 | |
| R3 Safari outfit | 1977 | |
| R4 | 1980-1985 | |
| R4 black | 1980-1986 | |
| R4 Cut-Away black | 1980-1985 | |
| R4 DUMMY | 1980-1985 | |
| R4 Everest | 1982 | |
| R4 Gold | 1984 | |
| R4 Jesse Owens | 1987 | |
| R4 MOT (w/motor) | 1982 | |
| R4 MOT Cut-Away | 1982 | |
| R4 MOT electronic | 1982 | |
| R4 MOT electronic (chrome, pre-series) | 1980 | |
| R4 Polaroid outfit | 1980 | |
| R4 UHR | 1980 | |
| R4S 'Jesse Owens' | 1983 | |
| R4S black | 1983 | |
| R4S Dummy | 1983 | |
| R4S Mod. 2 black | 1985-1988 | |
| R5 | 1986-1992 | |
| R5 black | 1986-1992 | |
| R5 Cut-away | 1986-1992 | |
| R5 Dummy | 1986-1992 | |
| R5 Elcovision | 1988 | |
| R6 | 1988-1992 | |
| R6 black | 1988-1992 | |
| R6 Cut-away | 1988-1992 | |
| R6 Platinum '150 Years' | 1989 | |
| R6.2 | 1992-c2000 | |
| R6.2 Cut-Away | c1992-2000s | |
| R6.2 Gold "Photo Schaja" | 1993 | |
| R6.2 Gold 'Hong Kong' | 1977 | |
| R6.2 Gold 'Singapore' | c1995 | |
| R7 | 1992-1997 | |
| R7 'Siber Hegner' urushi | 1995 | |
| R7 Cut-Away | 1992-1997 | |
| R7 Partner-Aktion | 1996 | |
| R8 | 1996 | |
| R8 (digital) | 1996 | |
| R8 DEMO | 1996 | |
| R8 explosion | 1996-2000s | |
| R9 | 2000 | |
| Reporter (FF) 250 | 1934-1953 | |
| Reporter (FF) 250 (nickel) | c1934 | |
| Reporter (FF) 250 (prototype) | 1933 | |
| Reporter (GG) 250 | 1934-1953 | |
| Reporter (GG) 250 'Aeronautica' | 1943 | |
| Reporter (GG) 250 'DVL' | 1934-1953 | |
| Reporter (GG) 250 'S-T' | 1937 | |
| Reporter (GG) 250 (chrome) | 1936 | |
| Reporter (GG) 250 (military) | 1934-1953 | |
| Reporter (GG) 250 (upgraded from FF) | 1934-1953 | |
| Reporter (GG) 250 Dummy | 1934-1953 | |
| Reporter (GG) 250 Rapid Winder (SCNOO-250) | 1942 | |
| Reporter (GG) 250 with motor | 1942 | |
| Reporter (GG) 250 with motor (motor s/n 10006) | 1941 | |
| S | 2014 | |
| S 'Edition 100' | 2014 | |
| S1 Alpha | 1998 | |
| S1 Pro | 1996 | |
| S2 | 2008 | |
| S2-P | 2008 | |
| Single-Exposure (OLIGO) | 1934-1939 | |
| Single-Exposure (prototype) | 1935 | |
| SL (Typ 601) | 2015 | |
| Standard '100 Jahre Leitz Werke' | 1948 | |
| Standard 'Leih-Kamera' | c1935 | |
| Standard (Mod E) black | 1932-1948 | |
| Standard (Mod E) black (chrome fittings) | 1932-1948 | |
| Standard (Mod E) chrome | 1932-1948 | |
| Standard (Mod E) X-Ray | 1939 | |
| Standard (New York) | 1948 | |
| Standard Luxus REPLICA | 1938 | |
| Standard Snapshot (Weitwinkelsucher) | 1936 | |
| Standard Snapshot (Weitwinkelsucher) chrome | 1936 | |
| Standard with Astro-Berlin 30cm | 1932-1948 | |
| Standard with Hektor | 1939 | |
| Standard with Snapshot Elmar | 1937 | |
| T (Typ 701) | 2014 | |
| Tandem (TOWIN) | c1950 | |
| Ur-Leica | 1914 | |
| Ur-Leica (Dummy) | c1970s | |
| Ur-Leica (replica, Arces) | 1982 | |
| Ur-Leica (replica, gold) | 1992 | |
| Ur-Leica (replica, Oberländer) | c1980s | |
| V-Lux (Typ 114) | 2014 | |
| V-Lux 1 | 2006 | |
| V-Lux 2 | 2010 | |
| V-Lux 20 | 2010 | |
| V-Lux 3 | 2011 | |
| V-Lux 30 | 2011 | |
| V-Lux 4 | 2012 | |
| V-Lux 40 | 2012 | |
| Vitalux (prototype) | c1953 | |
| X (Typ 113) | 2014 | |
| X Vario | 2013 | |
| X-U (Typ 113) | 2016 | |
| X1 'Jochen Rindt' | 2010 | |
| X2 | 2012 | |
| X2 'Paul Smith' (prototype) | c2012 | |
| X2 'The Paper Skin' | 2014 | |
| Z 2X | 1997 | |
| Z 2X 'Jaguar' | 2000 | |
| Z 2X Date | 1997 | |
Searching eBay listings:

Searching other listings:

Icons legend:

No value prediction

Low estimate accuracy

Low-medium estimate accuracy

Medium estimate accuracy

Medium-high estimate accuracy

High estimate accuracy

Camera Image Available

Digital camera

Historical Prices Chart

Camera Manual Link

CB Member Comments Available

Raity index available

Camera Featured in the CB Member Collections

Camera is in the CB Member Wishlist

Camera is in the CB Member For Sale list