View thumbnails only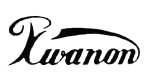 Founded in Japan in 1930, the original company name was Precision Optical Instruments Laboratory. Its first commercial camera, the 'Hansa Canon' featuring Nikkor lenses, was introduced in 1936. The company name was changed to 'Canon' on August 10, 1937. An excellent timeline of film cameras can be found at the Canon Camera Museum web-site.
If you are looking for Canon lens prices, check the Canon Lens Price Guide.
Searching eBay listings:

Searching other listings:

Icons legend:

No value prediction

Low estimate accuracy

Low-medium estimate accuracy

Medium estimate accuracy

Medium-high estimate accuracy

High estimate accuracy

Camera Image Available

Digital camera

Historical Prices Chart

Camera Manual Link

CB Member Comments Available

Raity index available

Camera Featured in the CB Member Collections

Camera is in the CB Member Wishlist

Camera is in the CB Member For Sale list