View thumbnails only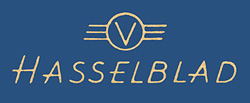 Victor Hasselblad AB was established in 1841 in Gothenburg, Sweden. Although their first camera (Aerial HK7) was manufactured in 1940, this was not a mainstream production. The company began manufacturing commercial cameras in 1948, with the introduction of the 1600F.
An excellent timeline for Hasselblad cameras is available on the Hasselblad Historical web-site.
If you are looking for Hasselblad lens prices, check the search page which shows lenses manufactured for Hasselblad.
Searching eBay listings:

Searching other listings:

Icons legend:

No value prediction

Low estimate accuracy

Low-medium estimate accuracy

Medium estimate accuracy

Medium-high estimate accuracy

High estimate accuracy

Camera Image Available

Digital camera

Historical Prices Chart

Camera Manual Link

CB Member Comments Available

Raity index available

Camera Featured in the CB Member Collections

Camera is in the CB Member Wishlist

Camera is in the CB Member For Sale list