View thumbnails only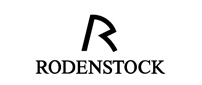 Rodenstock was founded by two brothers, Josef and Michael Rodenstock, in Germany, in 1877. This company is mostly known for its excellent lenses, but it did manufacture cameras as well. The camera manufacturing process was shut down in 1930s, and Rodenstock started to sell cameras made by other companies like Welta, fitted with their own lenses.
In 2000, the technical optics division of Rodenstock was sold to Linos AG, and it continues to manufacture lenses for cameras like Alpa by Pignons.
Searching eBay listings:

Searching other listings:

Icons legend:

No value prediction

Low estimate accuracy

Low-medium estimate accuracy

Medium estimate accuracy

Medium-high estimate accuracy

High estimate accuracy

Camera Image Available

Digital camera

Historical Prices Chart

Camera Manual Link

CB Member Comments Available

Raity index available

Camera Featured in the CB Member Collections

Camera is in the CB Member Wishlist

Camera is in the CB Member For Sale list