View thumbnails only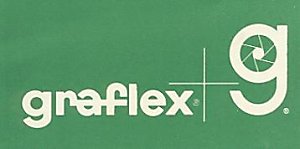 The company history began in 1887, when the Folmer & Schwing Manufacturing Company was founded. It was acquired by George Eastman in 1905. In compliance to the Sherman Antitrust Act, in 1921 the Kodak company was forced to split and sell Folmer & Schwing-Century Division with Grafiex, Graphic and Century brands; the Premo factory and a Premo brand; Artura, Seed, Stanley and Standard brands. Unfortunately no buyers were to be found. As a result, the new Folmer Graflex Corporation was created in 1928. This company was renamed to Graflex in 1945. On October 1, 1951 Graflex acquired Ciro Cameras Inc. After several changes of ownership: first General Precision Equipment Corp., then Singer Corporation, the Graflex company was dissolved in 1973.
A lot of information about Graflex history and cameras can be found at graflex.org and Bruce Thomas Collection.
Searching eBay listings:

Searching other listings:

Icons legend:

No value prediction

Low estimate accuracy

Low-medium estimate accuracy

Medium estimate accuracy

Medium-high estimate accuracy

High estimate accuracy

Camera Image Available

Digital camera

Historical Prices Chart

Camera Manual Link

CB Member Comments Available

Raity index available

Camera Featured in the CB Member Collections

Camera is in the CB Member Wishlist

Camera is in the CB Member For Sale list