View thumbnails only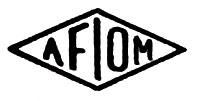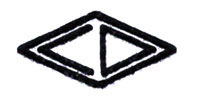 This combined manufacturer listing shows cameras from two manufacturers:

- Domenico Chinaglia started producing cameras based on Leica II in c1950 in Belluno, Italy. Until 1954 Kristall cameras were distributed and marketed by Guido Nonini of Milan, hence the "G.N.M" engraving on some Kristall models. Later models have "C.D." marking. In the UK Kristall cameras were distributed by A.I.C.O.

- A.F.I.O.M. s.r.l. started manufacturing cameras (also based on Leica II) in c1953 in Pordenone, Italy. The Wega cameras were marketed by Mario Bonacina company of Milan.

In c1956 Domenico took over AFIOM, and started selling Wega IIa cameras under Wega 2a name. The combined company was active until c1964, but there aren't any indications it manufactured cameras after 1956.
Searching eBay listings:

Searching other listings:

Icons legend:

No value prediction

Low estimate accuracy

Low-medium estimate accuracy

Medium estimate accuracy

Medium-high estimate accuracy

High estimate accuracy

Camera Image Available

Digital camera

Historical Prices Chart

Camera Manual Link

CB Member Comments Available

Raity index available

Camera Featured in the CB Member Collections

Camera is in the CB Member Wishlist

Camera is in the CB Member For Sale list