Nikon

,

50mm (5cm) f1.5 Nikkor-S.C (M39, chrome)

CollectiBlend Average Index

| | | | |
| --- | --- | --- | --- |
| | Average | Very good | Mint |
| | $1400-1500 | $1900-2000 | $3400-3600 |

Scroll down for the auction sales and other prices.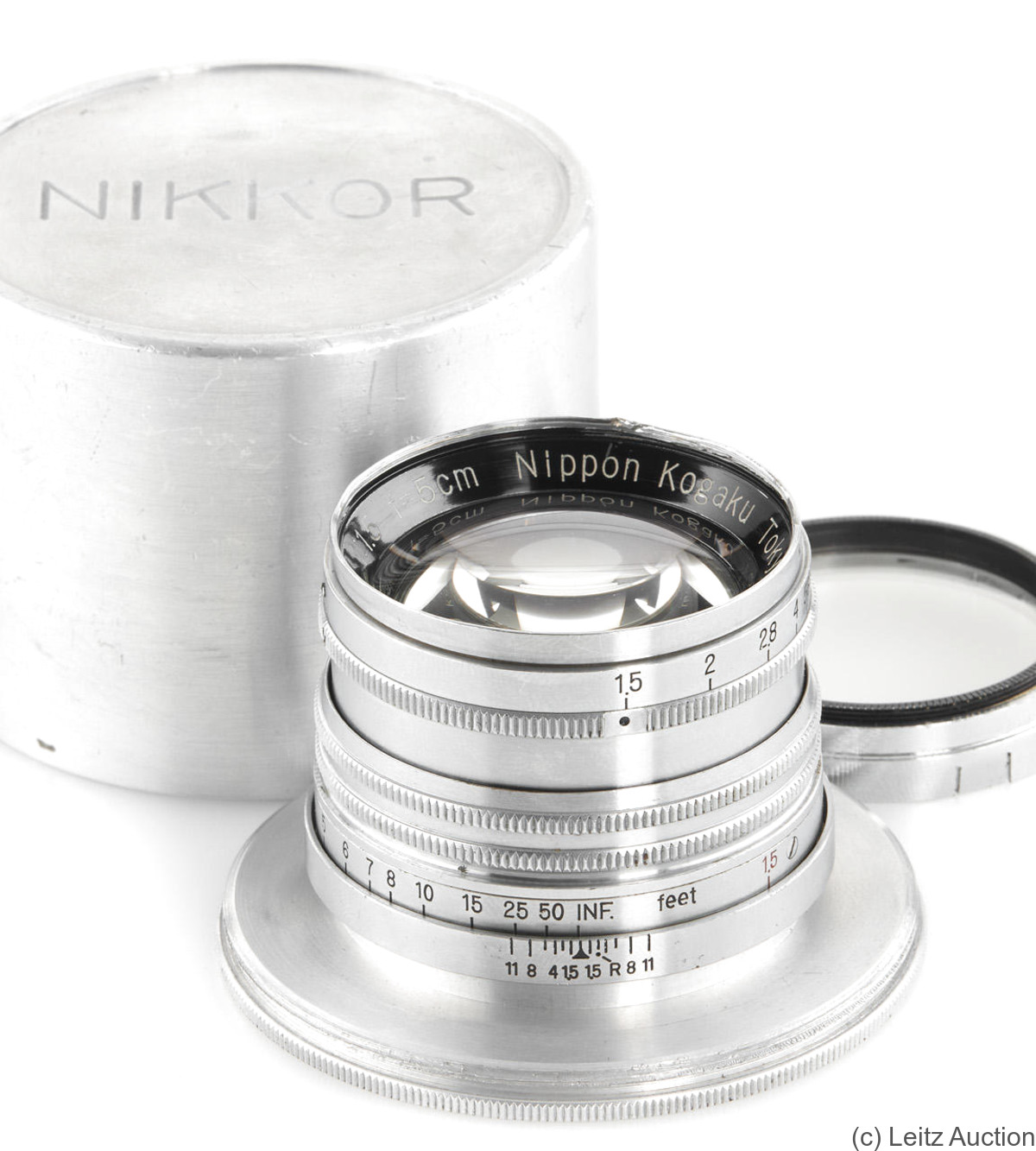 Camera sales and other sources with converted and inflation-adjusted prices:
Date

Condition
Price
2012-05-12

B+

$3088
2011-05-28

B+

$1641
2009-05-23

B

$1599
2008-06-07

B+

$2510
2007-11-17

B

$1626
Post a reply
I bought one in EX+ condition with a MIOJ Canon III for $1500, took an "Ebay Gamble". Seller was honest, stated glass was clear- but Photo's had odd reflections. Mine is a 905 batch, bought June 2013.
I wrote an article about it here:
http://www.leicaplace.com/showthread.php?t=185
and compared it with a 1943 Carl Zeiss Jena 5cm F1.5 Sonnar "T" in near mint condition. I rebuilt that lens.
---
Post a reply
What was the reason for "odd reflections", Brian? Lens separation?
---
Post a reply
The reflections were not from the glass, they were from the flash bouncing off the interior camera. The glass on the lens is near perfect, no need to open it up and clean. One tiny impression on the DOF scale, otherwise perfect.

When listing a lens, I try to light the glass from behind. Even then, some reflections look like spots. It's hard to get shots that show true condition.
---
Searching eBay listings: